MA IN MARRIAGE AND FAMILY STUDIES
WHAT IS THE MA IN MARRIAGE AND FAMILY STUDIES?

The Master of Arts in Marriage and Family Studies is a master's degree in the area of behavioral sciences. It's a three-year part-time master's degree program with six modules per year and a final thesis which is obligatory. This degree is offered in conjunction with Lee University, USA, as a graduate-level training program using an in-service model.
The MA in Marriage and Family Studies is especially geared toward church workers who intend to focus on family or marriage counseling in their churches.

IMPORTANT DETAILS ABOUT THIS PROGRAM
This degree is offered by part-time study only, requiring attendance on campus at ETS for the intensive study modules. The program consists of 14 modules (5 ECTS each) and a thesis (20 ECTS), making it a 90 ECTS MA.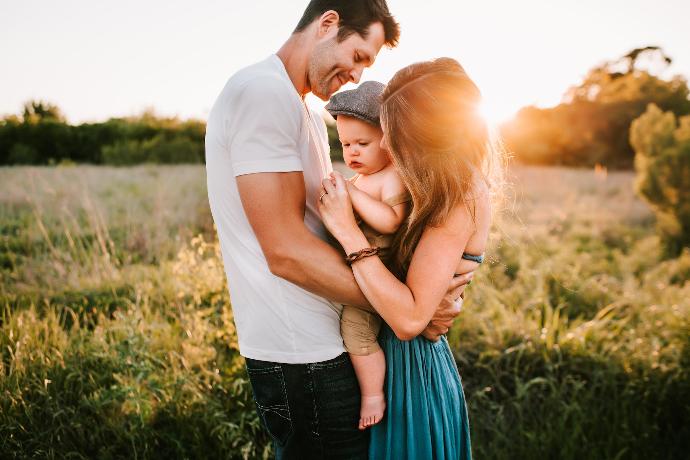 IN CONJUNCTION WITH

The MA is offered jointly by Lee University and ETS. It is accredited by the Southern Association of Colleges and Schools (www.sacscoc.org) in the USA and, from June 2017, has been accredited by evalag (www.evalag.de) in accordance with §72a LHG BW Germany.

Graduates are eligible to study further and pursue a doctorate since Lee University is denoted as H+ by anabin (www.anabin.kmk.org) and this Master's degree has German accreditation.

Students must possess a Bachelor's degree or equivalent (180 ECTS, EQF level 6). Since the study concept is postgraduate training it requires at least one year of practical experience working in the area of study, e.g. church ministry. This should be fulfilled before the studies on campus begin, has to be confirmed in writing by an On-site Mentor or Supervisor, and is awarded 30 ECTS. This gives the student the same entrance level as the consecutive entry into Masters study, which leads to the same level of qualification and eligibility.
German law makes provision in certain cases that students may engage in postgraduate training by completing an entrance examination rather than possessing a bachelor's degree.
As all courses are held in English, English language proficiency of at least C1 level is required.
Special entry requirements:

For the Marriage and Family Studies, students do not need a bachelor's degree in the area of study and no propaedeutic is required, but students must show competence to handle the subject matter.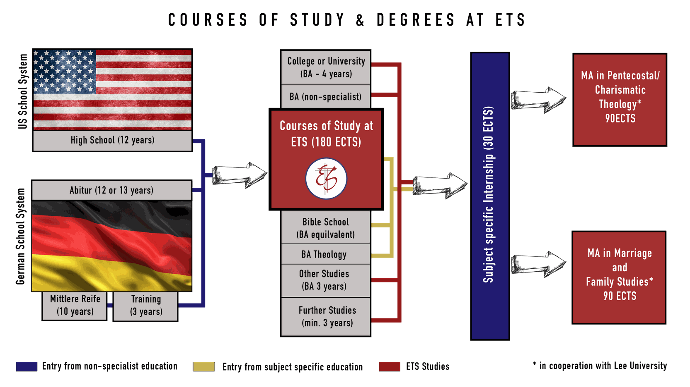 A graduate with this degree could pursue a career in the following areas: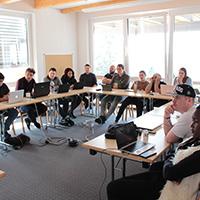 Core Courses
(50 ECTS)
Intro to Marriage and Family Studies
Psychopathology
Christian Perspectives
Human Growth and Development
Systems Theory
Human Sexuality
Family Stress and Resilience
Personality Theory
Cultural Contexts in Clinical Practice
Research Methods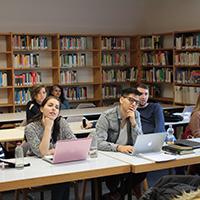 Elective Courses
(10 ECTS)
Counseling Children and Adolescents
Counseling Theories & Techniques
Ethical, Legal, and Professional Issues
Traditional and Systematic Therapies
Play Therapy and Child Trauma
Community Interventions
Supervision
(10 ECTS)
Supervision I & II
Thesis
(20 ECTS)
Thesis Preparation
Master's Thesis


At least one core course will be offered each semester.