WHAT IS THE SCHOOL OF WORSHIP?

A program for Church Musicians, Vocalists and Worship Leaders designed to help each individual grow and further develop their calling within worship ministry.
The training consists of theoretical knowledge with practical application and Christian ministry experience in order to equip the student for work in a local church. VOICE LESSONS
In our applied voice lessons, the

students work to further

develop their gifting through learning vocal techniques and vocal health. Students will utilise different genres and be coached in stage presence and performance skills to ensure the individual is equipped to perform on any platform.
PIANO CLASS
In our piano classes, students are challenged to master the techniques of playing an instrument, while equipping them with confidence and experience. This class is designed for students ranging from beginner to advanced level.

GUITAR CLASS
Our Guitar Classes are designed to meet the student in their current level of playing. In this course, individuals will grow in ability, technique, rhythm and confidence.


INTRODUCTION TO MUSIC MINISTRIES
In this course, the student will view topics such as what is praise and what is worship, what does it mean to be an individual worshiper, what does it mean to enter the presence of God and so much more. The course provides an indepth study of what is music ministries and the responsibilites of the worship leader as well as worship team.


ASPECTS OF LEADING WORSHIP
Students will learn different approaches and techniques for leading individuals into the presence of God. This will be taught through both theory as well as application. This helps the student see the different possibilities availabe and needed within the church today.


PHILOSOPHY OF WORSHIP
This course views looks at the personal perspective of the individual worshiper and helps develop a personal philosophy of worship for themself as well as their ministry. Joel Barron
- DIRECTOR OF SCHOOL OF WORSHIP -
Joel received his Bachelors of Music Education from Mississippi State University in Starkville, MS; USA in 2011 and his Masters of Science in Marriage and Family Studies from Lee University in Cleveland, TN; USA in 2018. He has over 20 years years of Worship Leading Experience and over 10 years of experience with Choral Music. He has traveled across the USA and the world leading worship and teaching workshops in music.
Joel joined the ETS team in 2016 where he has been leading the music program and in 2018 launched the current school of worship at ETS. He teaches the core music classes, applied lessons, counseling and mission courses as well as leads worship and oversees all aspects of the School of Worship. Melanie Endecott
- DIRECTOR OF ETS VOICES -
Melanie began her studies in music and voice at the Southeastern University in Lakeland, Florida; USA (1995-1997) and received her Bachelor of Arts in Communication and Vocal Performance from Lee University in Cleveland, TN; USA in 2001. She has over 15 years of experience in worship leading and vocal coaching. She currently serves as a worship leader and choir director with the IJG Langen Church COGOP in Frankfurt, Germany.
Melanie is new to the ETS team joining in 2020. She currently serves as the director of the ETS Voices, teaches applied voice lessons and works with student worship leaders helping them to further grow in their abilities.
Amazed by your Grace
Full album now available on all digital platforms!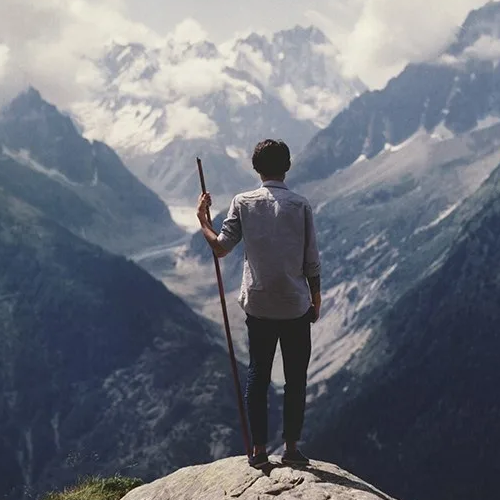 "Amazed By Your Grace" is a declaration of the glory of God, revealed to us in challenging times.
We hope it encourages others to seek Him and to believe that He is greater.


Now Available on all Major Platforms
SCHOOL OF WORSHIP MINISTRY OPPORTUNITIES ETS BAND ETS VOICES
ETS Voices and ETS Band are ministries from our school of worship that travel across Germany and Europe sharing the Gospel through worship. Both groups are made up of students currently studying at the European Theological Seminary. Members of these ministry groups have the opportunity to choose the undergraduate program of their choice.

For ministry bookings contact:
joel.barron@ets-kniebis.de
Featured Covers by ETS Worship
Overview (Individual courses may vary) First Year
Old Testament Survey
New Testament Survey
Hermeneutics
Pentecostalism
Intro to Christian Doctrines
Intro to Music Ministries
Christian Education
Church Planting and Growth
Intro to Missions
Intro to Psychology
Human Sexuality
Understanding Human Behaviour
Intro to Sociology
Intro to Christian Care
Library Research and Writing
Practicum
Spiritual Formation I Second Year
Audio/Sound Technology

How to Develop a Worship Program in the Local Church

Philosophy of Worship

Conducting and Music Pedagogy
Music Theory I

Music Ministry Leadership

Applied Lesson

Voices/Band

Systematic Theology I

Systematic Theology II

Homiletics

Anthropology

Youth, Media and Worship

CConflict Management

Practicum

Spiritual Formation II


Cross Cultural Experience Third Year
Seminar in Songwriting
Music Theory II
Conducting
Aspects of Leading Worship
Rehearsal Techniques for Ministry
Rehearsal Techniques Lab
Church Music History
Voices/Band
Applied Lesson
Church History I
Church History II
Senior Paper/Project (Music Emphasis)
Ethics
Principles of Teaching
Church Administration
Practicum
Spiritual Formation III
*Applied Lessons 6 Semesters
*Ensemble 6 Semesters
*all music students are required each semester to be enrolled in an applied voice, piano or guitar lesson.
*all music students are required to be enrolled in an ensemble each semester. They can audition for ETS choir or ETS band. There is also the possibility of serving in both.
At ETS the qualification for church ministry accredited by ECTE at EQF level 6 is attained after three years of full-time study. In Germany, a subsequent one-year professional internship is required for the program to qualify as a recognized vocation.