ABOUT US
Studies at the European Theological Seminary are directed toward the vocation of pastor or church worker in the field of Christian education, mission, church music or counseling.
The purpose of studies is to provide academically based yet practically oriented theological training in keeping with §3, Section 1 FHG of the Baden-Württemberg region. The educational goal can be summarized in three areas: knowing, being, doing.
OUR MISSION STATEMENT
ETS is a bilingual Pentecostal/Charismatic institution that trains leaders and laity for Christian ministry in today's world. It provides a balance of academic excellence with practical ministry experience and spiritual formation, for the purpose of equipping workers to fulfill the Great Commission of the Lord Jesus Christ. The earliest beginnings of the European Theological Seminary date back to 1948 when the Bible school ministry for the Church of God in Europe began in Schorndorf, Germany. Young men and women were invited to Schorndorf for Bible training courses from 1948-51. Seven years later, in 1958, the German Church of God Bible School was opened in Krehwinkel under the auspices of the Church of God World Missions Board. In 1962 the school relocated to Heilbronn. In 1964 it was decided that the school should have an international character and serve the needs of the church throughout Europe. The school was moved to Switzerland and was called the International Bible Seminary (IBS). In 1973 the college was transferred to Rudersberg, Germany, where it remained until 2002 under the name European Bible Seminary (EBS). Since that time it has retained its European mission and character, offering simultaneous instruction in German and English. In 1982 EBS began the first of a rapidly expanding number of extension ministries (Extension Schools of Christian Ministry). Beginning in the fall of 1999, courses leading to the Master of Arts in Church Ministries were offered at European Bible Seminary by the Church of God Theological Seminary (Cleveland, TN, USA). In the fall semester of 2002, the European Bible Seminary relocated to the Black Forest area of Germany. In addition to the physical move, the school underwent a name change as well – to the European Theological Seminary. Since 2007, ETS has been offering Master's courses in cooperation with Lee University (Cleveland, TN, USA).
The European Theological Seminary (ETS) is approved by the Ministry of Education in the State of Baden-Württemberg, Germany, for the purpose of financial aid (BAföG).
The European Bible Seminary (now ETS) was a founding member of the European Pentecostal Theological Association (EPTA) as well as a member of the European Student Mission Association (ESMA) and the European Council for Theological Education (ECTE - formerly EEAA), which does not award formal academic degrees but certifies comparability of the education level.
ETS awards Master's degrees, accredited by Evalag in Germany and in cooperation with Lee University (Cleveland, TN, USA). Lee University is accredited by the Southern Association of Colleges and Schools Commission on Colleges (SACSCOC, GA, USA), to award baccalaureate, master's and education specialist degrees.
Knowing
Theological Competence
Lectures, seminars, exercises and projects according to the main disciplines:
Old Testament
New Testament
Church History
Systematic Theology
Practical Theology
Christian Education
Church Music
Missiology
Counseling
Language courses (including reading) in the biblical languages of Hebrew and Greek
Lectures and exercises in the areas of Psychology and History of Philosophy
Being
Personal Competence
Weekly class tutorial as well as devotions and cell groups
Personal mentorship sessions between the student and instructors
Evaluation of the student's personality through reports given by the mentor in the student's place of internship
Living and ministering together as students of an intercultural community
Weekly ministry by the students
Doing
Competence in Action
Church ministry experience before studies begin
Social ministry, church ministry and field ministry alongside studies
Exercises in practical theology in churches in the form of Bible lessons or similar theological education of adults
Sermons accompanied by an evaluation by a lecturer through a personal conversation
Establishing of churches
Internship of social care and counseling
Outreaches to local churches and non-denominational events in teams accompanied by an instructor
Membership and work in a local church Theological Aptitude

Theology is a methodical, systematic appraisal of Christian faith in regard to its origins, its socio-historical formation, its expression given the challenges of the time, and its outworking in church and society. Theological training leads to the acquisition of knowledge and skills which qualify students for this appraisal and instructs them for an appropriate vocation.
This task will be observed from each theological discipline together and specifically: the biblical-theological subjects convey knowledge from the original testimonies of faith, as they are given in the Old and New Testament Scriptures. It leads to an understanding of the biblical texts in their own speech-form, their historical context and how they relate to the present day. Church history provides knowledge about the most important denominational and social formations of faith in the history of the Christian church in general and in some branches of the church in particular. It leads to an interpretation in the general historical context and the ability to understand and discuss these interpretations as demonstrations of faith. Systematic theology provides knowledge of the basic forms of Christian doctrine and ethical orientation in regard to philosophical and ethical challenges of the present time. It leads to a reasoned judgment about the value of faith (dogmatics) and to carving out a way of living in faith (ethics). In conjunction with philosophy, with characteristics of formation theory and spiritual historical development, systematic theology makes the student familiar with and leads to reflection on the student's own thinking with regard to presuppositions.
Practical theology provides knowledge of the practical ways of working out one's faith in church and society. It leads to the active communication of the Christian message in various life situations: in social and missionary service within society, in organization and teaching within the church setting, and in the provision of counseling for individuals. This occurs in conjunction with scientific knowledge and skills, especially from the areas of sociology, education and psychology. Through its connection with historical, linguistic, systematic and practical aspects, the theological training provides a broad spectrum of skills which equip the student for other studies and fields of action in society.
Practical Abilities
The study of theology is directed toward the work and ministry of the pastor (preaching, counseling, teaching, church leadership, church planting) but also toward other ministries in the church and society (youth ministry, teaching of adults, advisory service, social care, home and overseas mission, church music, counseling). Practically oriented classes (Evangelism, Social Care and Homiletics) and classes in which the students actively participate (church ministry, social practicum and excursions) assist in the training of skills through presentations and lectures about these topics. At the same time, they lead to an independent theological understanding of various areas of practice, along with their specific problems and challenges (e.g. hospital chaplaincy, preaching by means of electronic media).
The practical side of studies will be observed in the corresponding theological subjects. It is vital for students to acquire key skills for ministry in our contemporary society (e.g. communication and team skills, lateral thinking, structured work and computer literacy).
At the center of interest in an academically based and practically oriented study of theology lies the hermeneutic appeal to make the message of the Bible relevant. This will improve the development of life in various individuals and areas of society.
Personal Abilities
A further goal of theological study lies in the student's personal development. Through this intellectual progress, he/she will be led to a proper awareness of self and environment, and be encouraged to establish an independent spiritual lifestyle.
It is also important to develop an appropriate estimation of one's own personality and establish a well-balanced relationship between self-acceptance and self-criticism. In addition to corporate and personal devotions, cell groups and informal opportunities, specific courses are available to assist this development, such as Psychology and Sociology.
The unprejudiced awareness of others, the social context of international cultures, the skills of communication, presentation and leadership are all developed in community living with students from various parts of the world. The awareness of a practical ministry within the setting of community and courses such as Counseling, Church Planting and Church Leadership also aid in the student's development.
The student will develop a theological-spiritual character of personality, a willingness to accept social responsibility, and a lifestyle which portrays Christ in a secular society. In conjunction with the development of a realistic understanding of ministry, the student's personal life will be improved through participation in church services and practice in the area of spiritual education.
The development of an independent, theologically competent person occurs through the examination of theological content, attentiveness to the study material, and the fellowship of living and learning in a Christian environment.
Meet the Faculty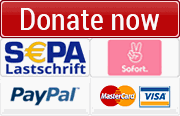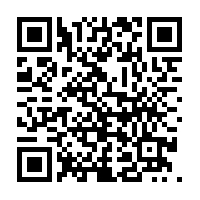 Martin
Reinecker
Grounds and Facility Manager Meet the School Board
Dr. Art Rhodes (Chairperson)
President of the Church of God Benefits Board
President of ETS, Field Director for the Church of God Europe/CIS/Middle East
Professor, Lee University Church of God, TN/USA
Director of Business and Records Church of God, TN/USA
CEO of Applegate Insulation Manufacturing, Inc
National Overseer for the Church of God, Germany
CEO of Siegel Malerbetrieb & Sanitär-Heizung, Germany
General Presbyter of the Church of God of Prophecy
Pastor of Regency Church, Florida
Consultant; Lawyer and Businessman
Missionary Educator Church of God Middle East
State Administrative Bishop, Church of God, TN/USA
Executive Bishop & National Overseer Church of God Spain, Europe
State Administrative Bishop, Church of God, SC/USA
Pastor of the Church of God Allmersbach i.T., Germany